Jacobs Steel Lettings marks 3rd birthday
3 years have past since the addition of a Lettings divison to Jacobs Steel's list of estate agency services.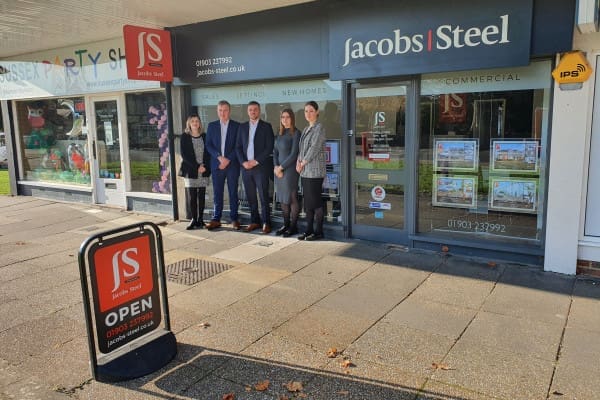 Our Lettings team has been incredibly successful in that time, and are continually praised for the exceptional service by tenants and landlords.
Ollie Whiting, Branch Manager, has grown the lettings division into one of the top-performing branches within the company, and it continues to grow year-on-year.
Ollie, said:
"The Lettings department was re-launched in October 2018. We launched the department with zero properties, landlords or tenants, since then we have helped hundreds of landlords find tenants for their properties and whilst doing that, we have made hundreds of happy tenants by helping them find their dream homes.
It is impossible to summarise how things have progressed over the last 3 years, however our success wouldn't have been possible without our wonderful landlords that chose to instrust us as their agent, we have been blessed with amazing tenants and have built good relationships with contractors along the way.

We now have over 400 active tenancies, our own dedicated Lettings office, which is situated in Broadwater, and an incredicle team of 5 hardworking and talented individuals.

During this period, our team has performed impeccably, we wouldn't be where we are today without an incredible team in place to get us there, which I feel is evident with over 100 5-star Google reviews.

Our hopes for the future are to continue building on our success over the 3 years, we plan on continuing to develop and improve our department and look forward to making more landlords and tenants happy!"